WELCOME TO THE O SOLE MIO RESTAURANT PORTSMOUTH
O Sole Mio restaurant serves superb Italian dishes accompanied by a wide range of fine Italian wines.

O Sole Mio opened at Port Solent in 2009 and is committed to serving high quality Italian cuisine, produced by Gianni and his team, at this beautiful waterfront location.

Our menu offers mouth watering presentations of traditional favourites such as Pizzas & Pasta, and also succulent Steaks, Chicken, Veal and Fish dishes, enjoy, whilst relaxing in our friendly ambience.

We have an excellent selection of choice Italian Wines to complement your meal, also a range of draught beers and chilled lagers, or for that special occasion, sparkling Champagne or Spumante.

Be sure to reserve a table to avoid disappointment.
O SOLE MIO RESTAURANT
Our restaurant is situated at the beautiful waterfront location on The Boardwalk at Port Solent, try our exterior patio area and enjoy your meal overlooking Port Solent marina.

Address: 19 The Boardwalk, Port Solent, Portsmouth, PO6 4TP.
Tel: 02392 388697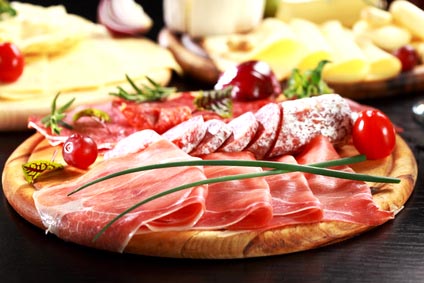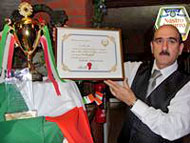 Special Meal Deal
Any Pasta or Pizza for only £8.50!
Monday to Thursday
12.00 - 17.00
Excluding Bank Holidays



SUNDAY ROASTS
Enjoy a traditional Sunday roast at O Sole Mio for just £9.50



The Best Italian Food Cooked By Italians.
Our wide range includes:


Antipasto
Pasta
Chicken Dishes
Salads
Seafood
Fish dishes
Pizza
Grilled meats
Meat specialities
Veal
Deserts
Gluten free options are available - please do not hestitate to ask a member of staff.